MLD Men – Virtual Get-together
Summer is slipping away … let's not let our connections do the same!
We're excited to connect with all of you.  No agenda, no therapists … just casual conversation with the guys!
All men … dads, granddads, spouses, partners, brothers, and those with MLD angels are welcome! 
Saturday, Sept. 18th at 4:30 pm PT / 7:30 pm ET  
REGISTER BELOW: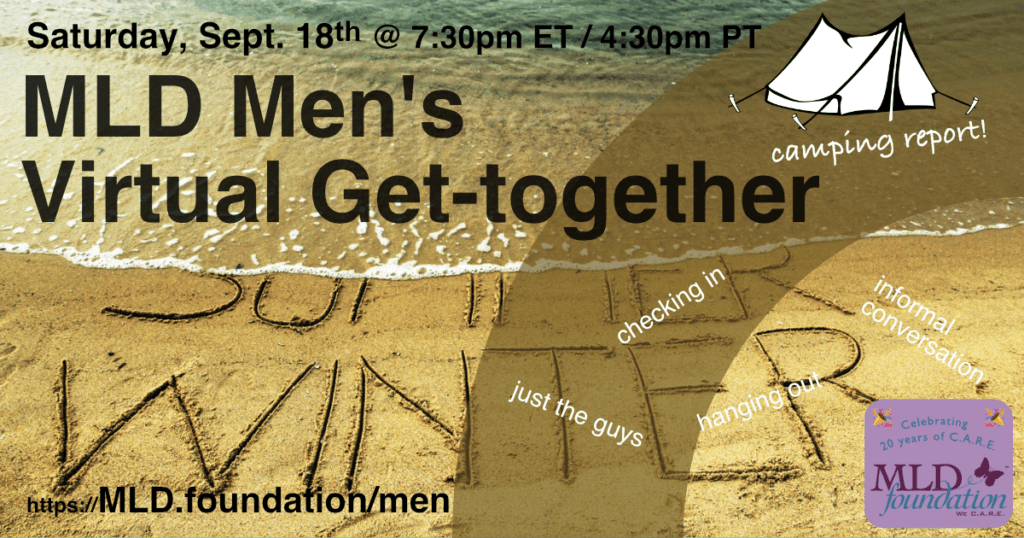 We're sorry, registration is closed for this meeting. Please watch this page to know when our next meeting is scheduled.